Blend multi-voice chorus
BUY NOW $19 ... READ PDF MANUAL

Blend is a multi-voice chorus plugin for KORG prologue, minilogue xd and NTS-1. It's comprised of three fully independent chorus layers, each modulated by its own parabolically-shaped oscillator. Due to relative modulation phase offsets between the three oscillators, this algorithm creates lush unison and ensemble effects with great density and natural smoothness. Thanks to its wide parameter range, it is also capable of producing highly dissonant sounds.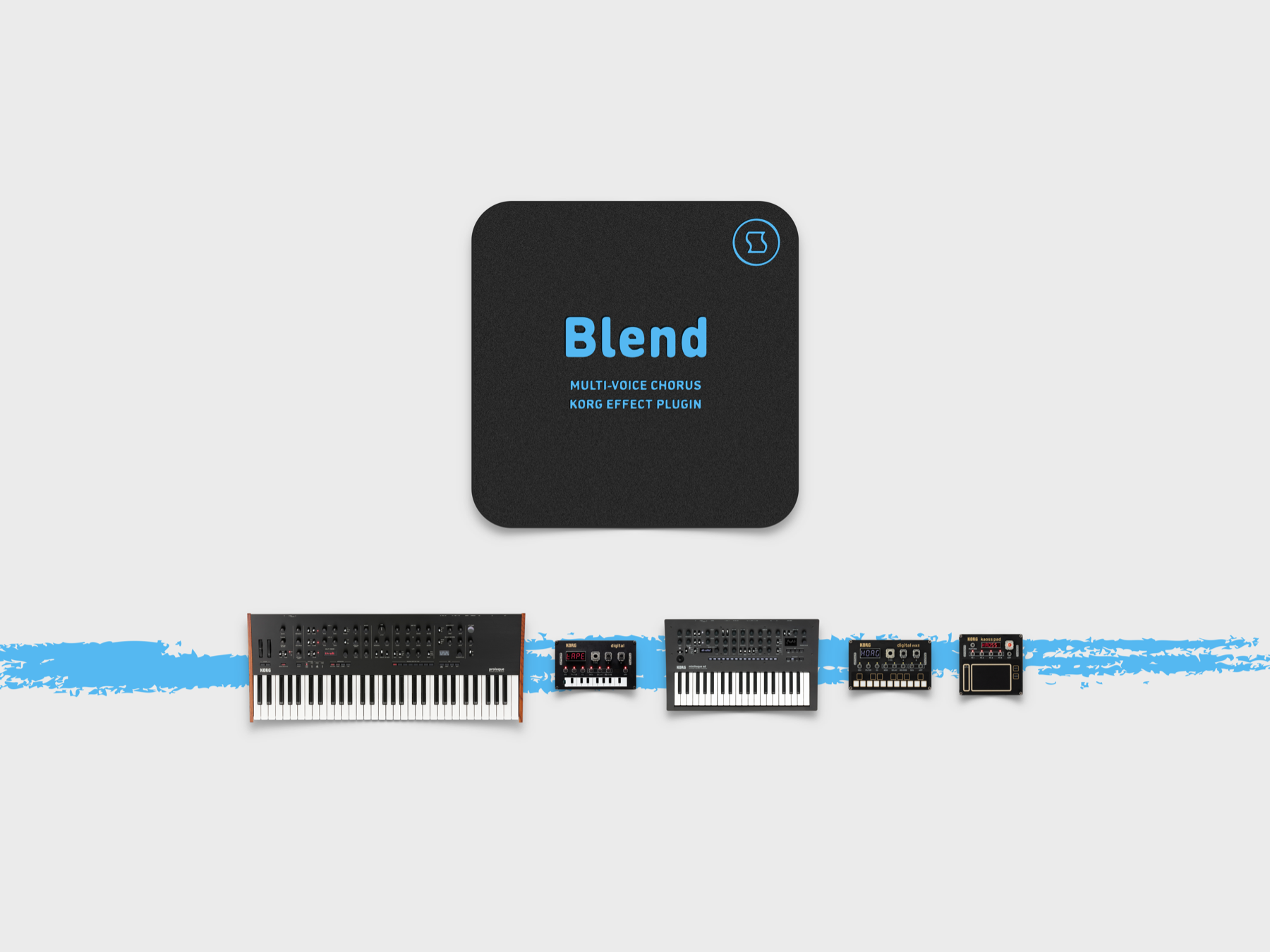 HIGHLIGHTS

Studio-grade DSP algorithms, calibrated specifically for KORG's hardware platform.

Individually chosen mapping for every plugin parameter, providing a very natural feel.

Built-in lag filters for noise-free, ultra-smooth parameter adjustment.

Optimized for maximum performance and stability on each individual device type.
COMPATIBILITY

KORG prologue

KORG minilogue xd

KORG Nu:Tekt NTS-1

Listen to audio examples