Dispersion bouncing ball delay
BUY NOW $19 ... READ PDF MANUAL
Dispersion is a bouncing ball delay plugin for KORG prologue, minilogue xd and NTS-1. It runs up to 10 delay taps sequentially, with their times spread according to a unique non-linear formula. This produces a series of sound repetitions much like bounces of a ball that has been dropped onto a surface. Each round of bounces is calculated to fit within a particular tempo fraction, making this a rhythmically precise and musically rich effect. The algorithm comes in two versions: with natural time spread (+), as well as inverted spread (-).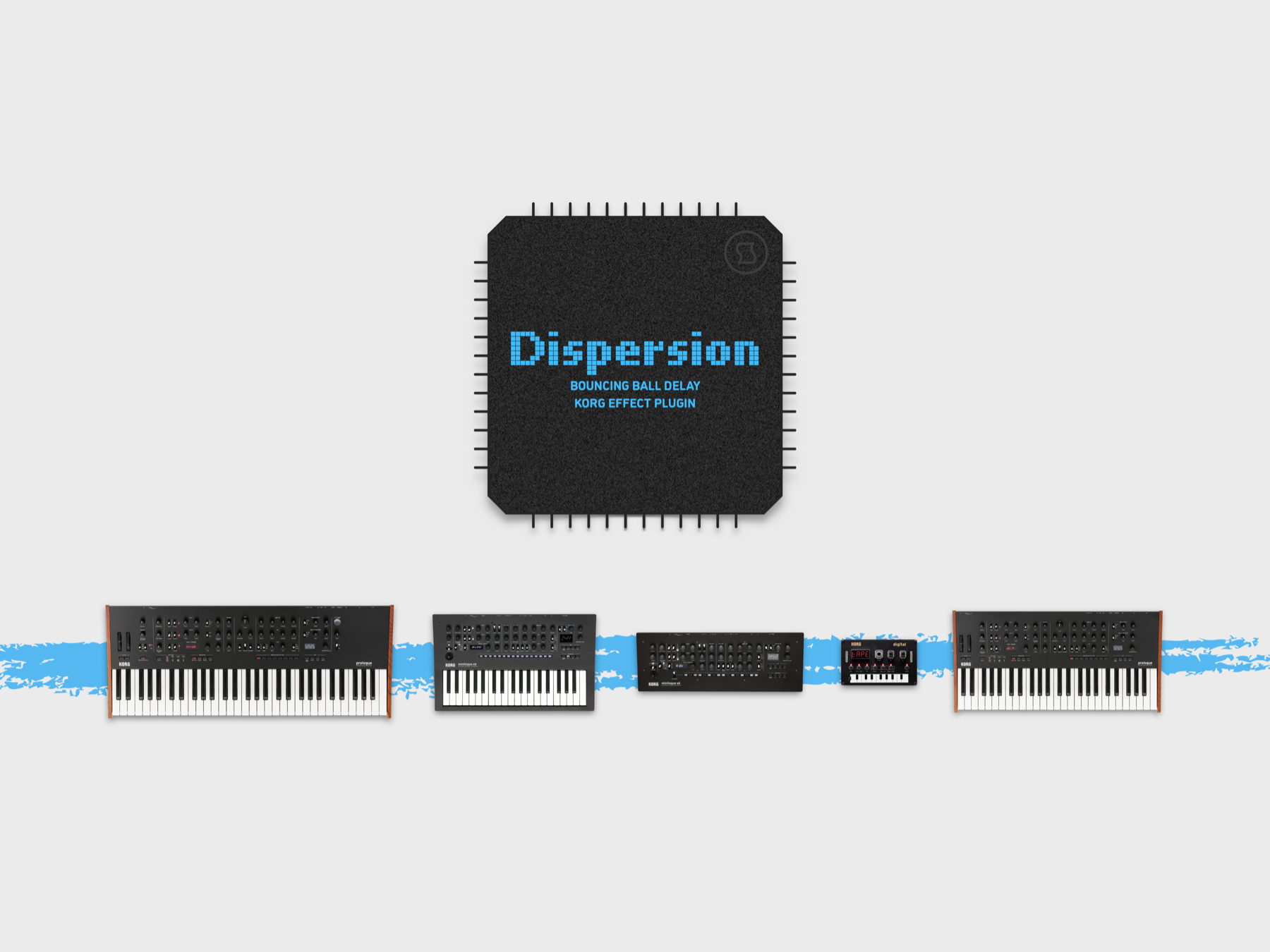 HIGHLIGHTS

Studio-grade DSP algorithms, calibrated specifically for KORG's hardware platform.

Individually chosen mapping for every plugin parameter, providing a very natural feel.

Built-in lag filters for noise-free, ultra-smooth parameter adjustment.

Optimized for maximum performance and stability on each individual device type.
COMPATIBILITY

KORG prologue

KORG minilogue xd

KORG Nu:Tekt NTS-1

Listen to audio examples