Droplet raindrop delay
BUY NOW $19 ... READ PDF MANUAL
Droplet is a raindrop delay plugin for KORG prologue, minilogue xd and NTS-1. It features up to 10 delay lines connected in series via a proportional feedback system, with each delay's time randomized in order to recreate a naturally chaotic sound – similar to water drops falling onto a surface. Due to its extremely wide parameter range, Droplet not only produces its trademark "raindrop delay" effect – but can also go from early reflections to dense, full-bodied reverbs with enormously long tail duration. This algorithm's built-in modulation oscillator also adds a beautiful dimension and unison detune to the sound, thanks to its unique routing with alternating polarity.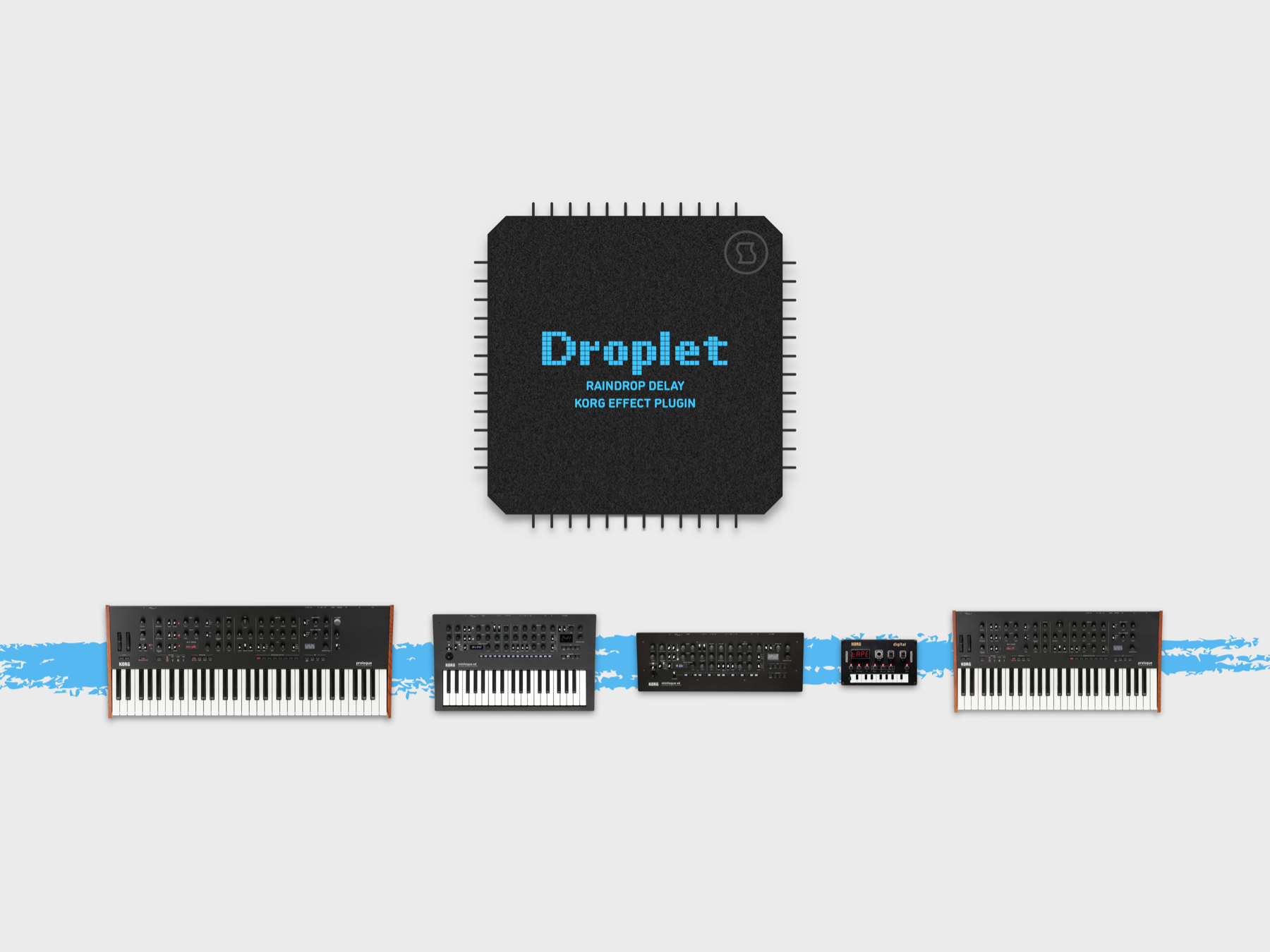 HIGHLIGHTS
Studio-grade DSP algorithms, calibrated specifically for KORG's hardware platform.

Individually chosen mapping for every plugin parameter, providing a very natural feel.

Built-in lag filters for noise-free, ultra-smooth parameter adjustment.

Optimized for maximum performance and stability on each individual device type.
COMPATIBILITY

KORG prologue

KORG minilogue xd

KORG Nu:Tekt NTS-1
Listen to audio examples