Eternal barber-pole flanger
BUY NOW $19 ... READ PDF MANUAL

Eternal is a barber-pole flanger plugin for KORG prologue, minilogue xd and NTS-1. Unlike a traditional flanger which has its tone repeatedly go up and down, a barber-pole flanger goes upwards or downwards in a seemingly endless fashion. To accomplish this unique effect, Eternal employs a thoroughly calibrated low-frequency oscillator with six output signals which modulate and crossfade three flangers – and they do this in a very special way. Since these oscillators have a "through-zero phase" design, Eternal can go from downwards to upwards motion and back completely seamlessly.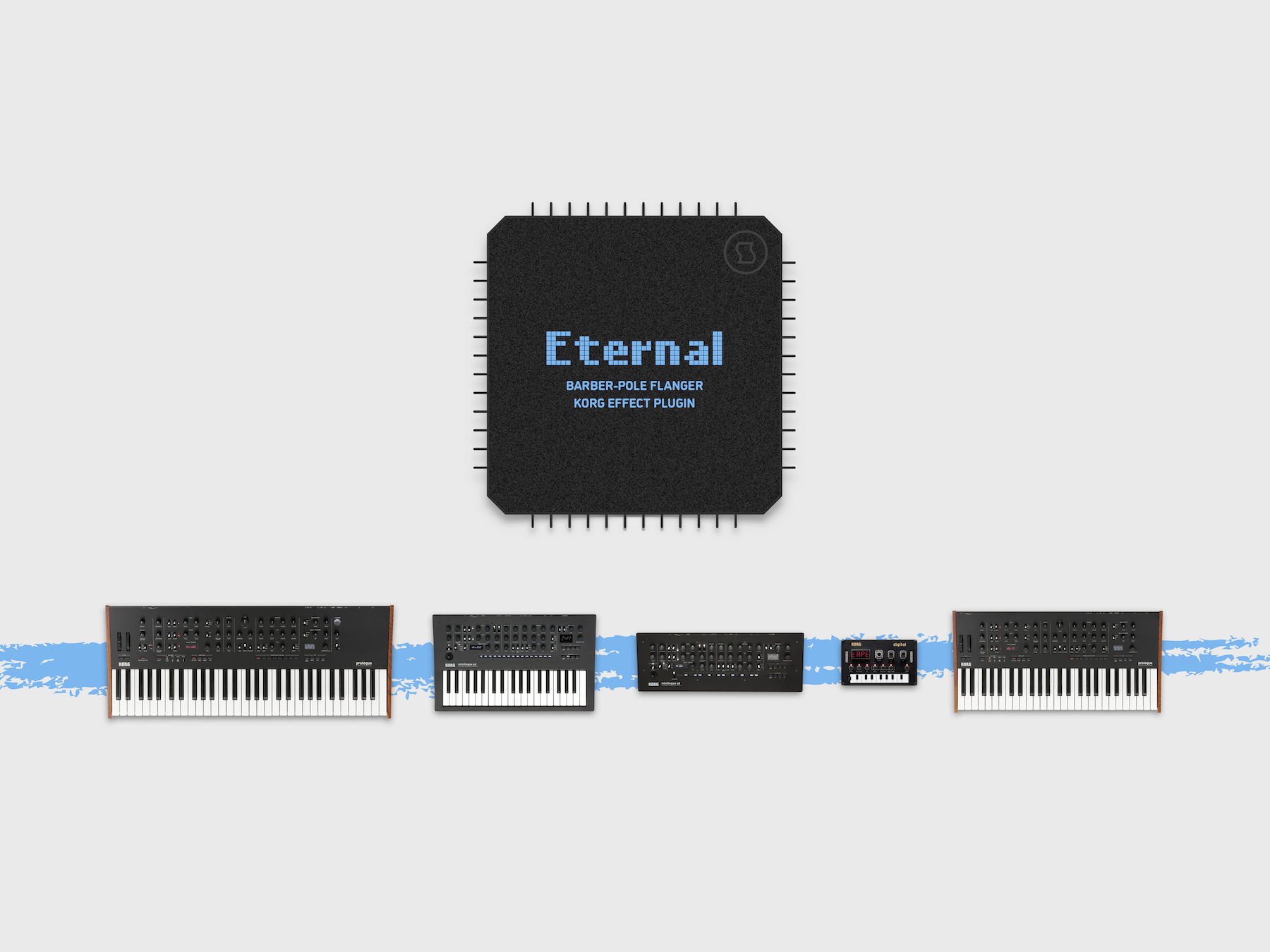 HIGHLIGHTS

Studio-grade DSP algorithms, calibrated specifically for KORG's hardware platform.

Individually chosen mapping for every plugin parameter, providing a very natural feel.

Built-in lag filters for noise-free, ultra-smooth parameter adjustment.

Optimized for maximum performance and stability on each individual device type.
COMPATIBILITY
KORG prologue

KORG minilogue xd

KORG Nu:Tekt NTS-1
Listen to audio examples