Hollow vast space reverb
BUY NOW $19 ... READ PDF MANUAL

Hollow is a vast space reverb plugin for KORG prologue, minilogue xd and NTS-1. At its core is a feedback delay network with as many as 64 connections, which can produce a truly lush, almost three-dimensional reverb sound. With all settings maxed out, this engine is capable of tail times that exceed 120 seconds, while still having a smooth and naturally damped exponential decay. Hollow also features our trademark unison-style modulation via three phase-shifted sine oscillators – which adds highly musical depth and richness.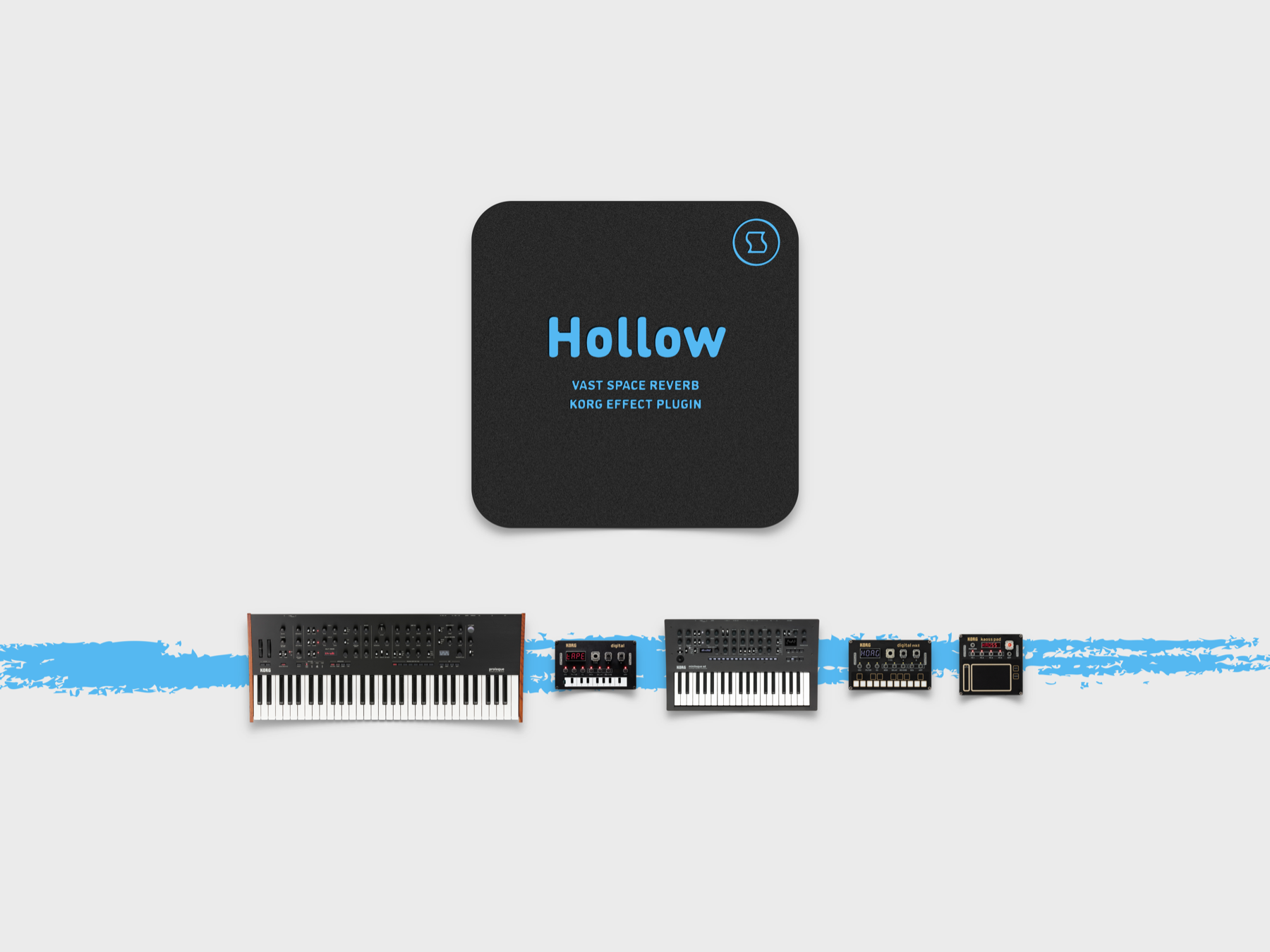 HIGHLIGHTS
Studio-grade DSP algorithms, calibrated specifically for KORG's hardware platform.

Individually chosen mapping for every plugin parameter, providing a very natural feel.

Built-in lag filters for noise-free, ultra-smooth parameter adjustment.

Optimized for maximum performance and stability on each individual device type.
COMPATIBILITY

KORG prologue

KORG minilogue xd

KORG Nu:Tekt NTS-1
Listen to audio examples