Ring ring modulator
BUY NOW $19 ... READ PDF MANUAL
Ring is a ring modulator plugin for KORG prologue, minilogue xd and NTS-1. It features a sine oscillator which, when multiplied by the input signal, produces an output containing all-new frequency partials, making the sound metallic, bell-like. Additionally, there is an envelope follower which can modulate the oscillator frequency with the input signal's amplitude. This algorithm is also built with 2x oversampling to reduce aliasing, for a cleaner high-frequency response.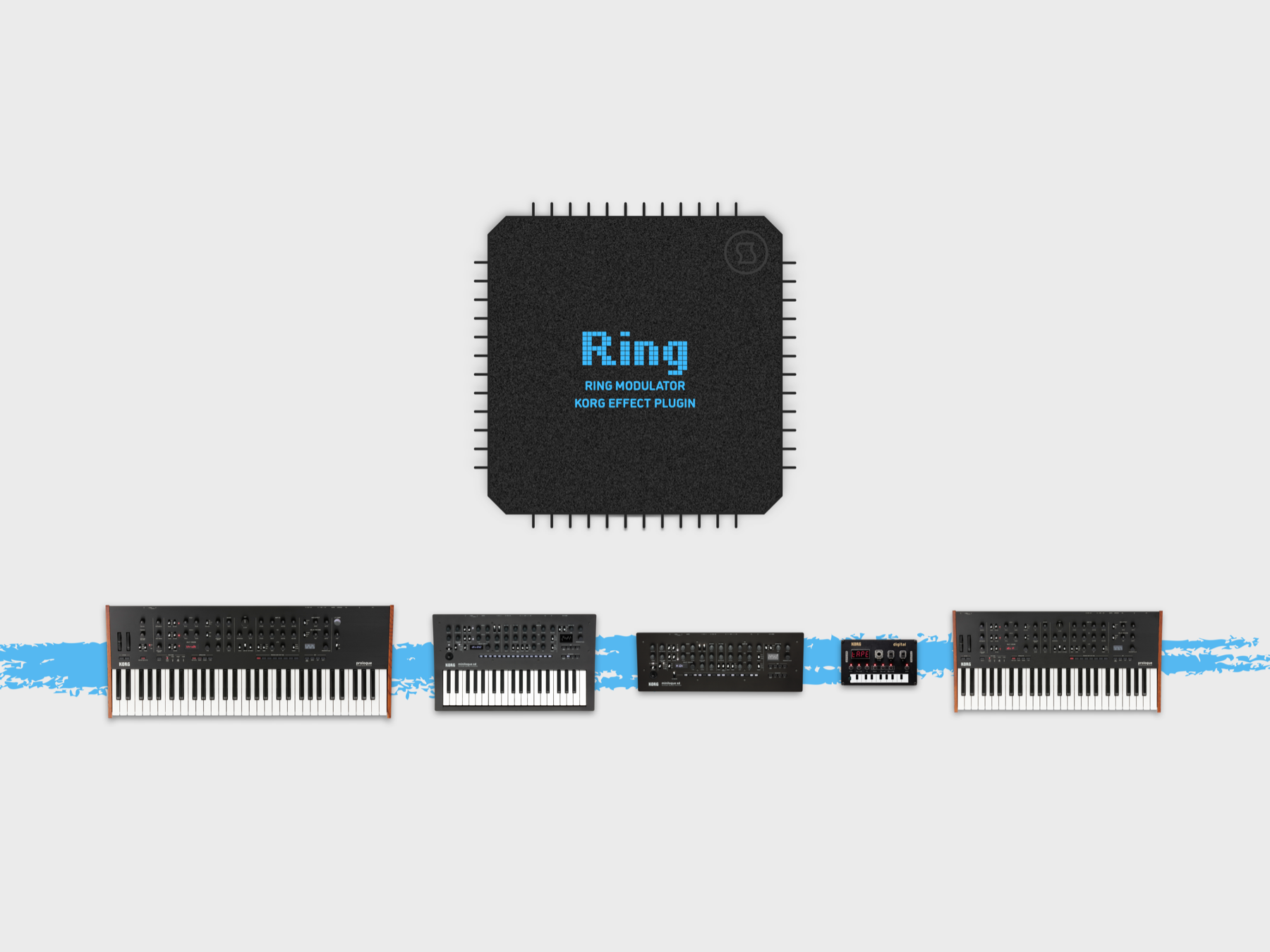 HIGHLIGHTS

Studio-grade DSP algorithms, calibrated specifically for KORG's hardware platform.

Individually chosen mapping for every plugin parameter, providing a very natural feel.

Built-in lag filters for noise-free, ultra-smooth parameter adjustment.

Optimized for maximum performance and stability on each individual device type.
COMPATIBILITY

KORG prologue

KORG minilogue xd

KORG Nu:Tekt NTS-1

Listen to audio examples