Stator tape wobble simulator
BUY NOW $19 ... READ PDF MANUAL

Stator is a tape wobble simulator plugin for KORG prologue, minilogue xd and NTS-1. It uses a creative approach to replicate the effects of speed fluctuations in tape machines, namely wow and flutter due to uneven electric motor rotation, as well as scrape flutter caused by the friction of the tape against the tape head. The algorithm also models gentle phasing artifacts produced by crosstalk between the stereo channels. The processed sound has a beautiful stereo vibe and can go from gentle chorusing and coloration all the way to dramatic lo-fi pitch wobble.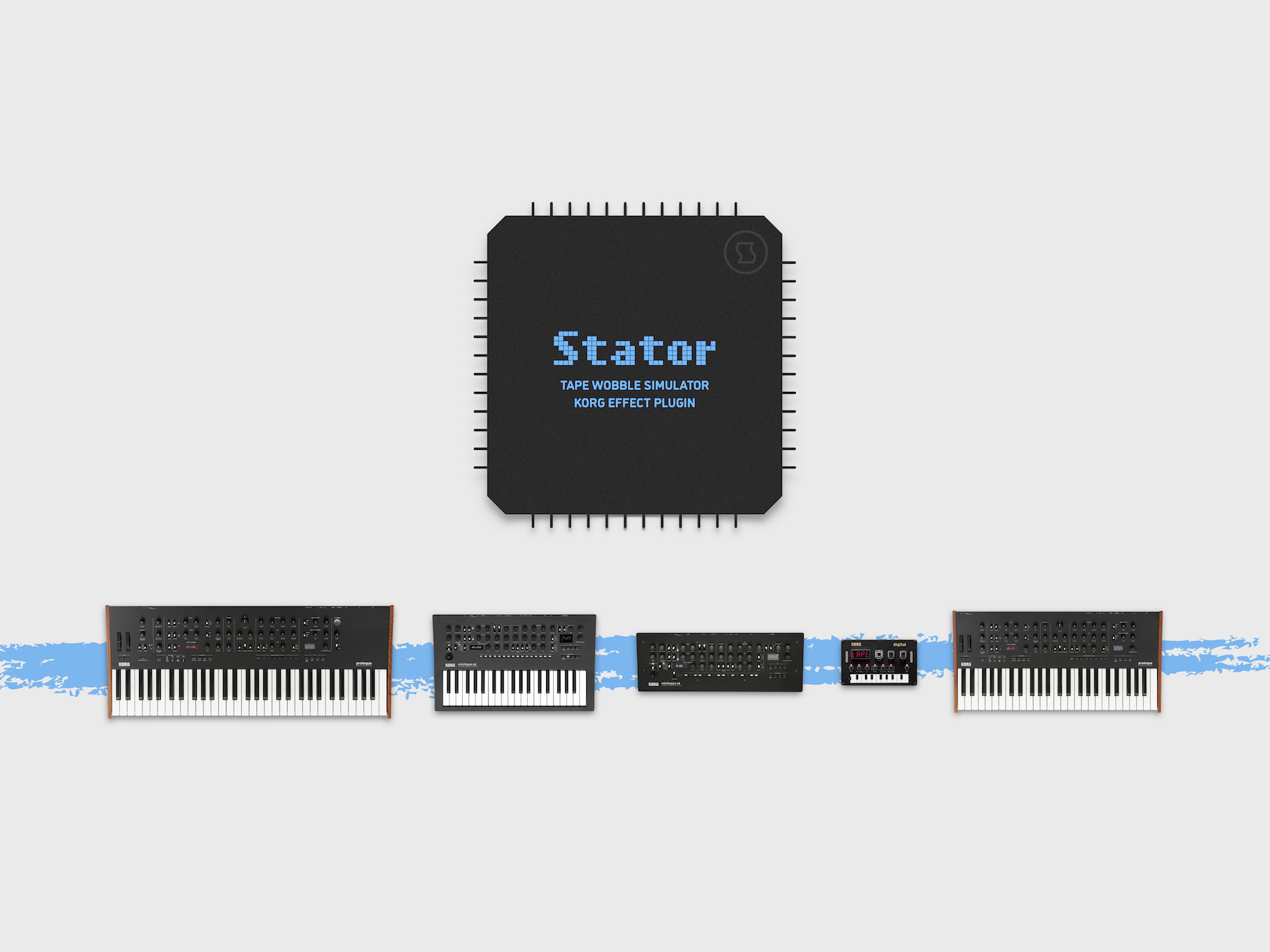 HIGHLIGHTS

Studio-grade DSP algorithms, calibrated specifically for KORG's hardware platform.

Individually chosen mapping for every plugin parameter, providing a very natural feel.

Built-in lag filters for noise-free, ultra-smooth parameter adjustment.

Optimized for maximum performance and stability on each individual device type.
COMPATIBILITY

KORG prologue

KORG minilogue xd

KORG Nu:Tekt NTS-1

Listen to audio examples