Time ultra wide range delay/looper
BUY NOW $19 ... READ PDF MANUAL
Time is an ultra wide range delay/looper plugin for KORG prologue, minilogue xd and NTS-1. It features a maximum time nearly 10× longer than the factory delay effect – 6 seconds – enabling an extremely wide variety of effects, from clean echo to sound-on-sound looping and tape-style pitch slides. Thanks to high-quality spline interpolation, time adjustment is free of artifacts, and at 100% feedback the audio will endlessly repeat itself with no high-frequency fade.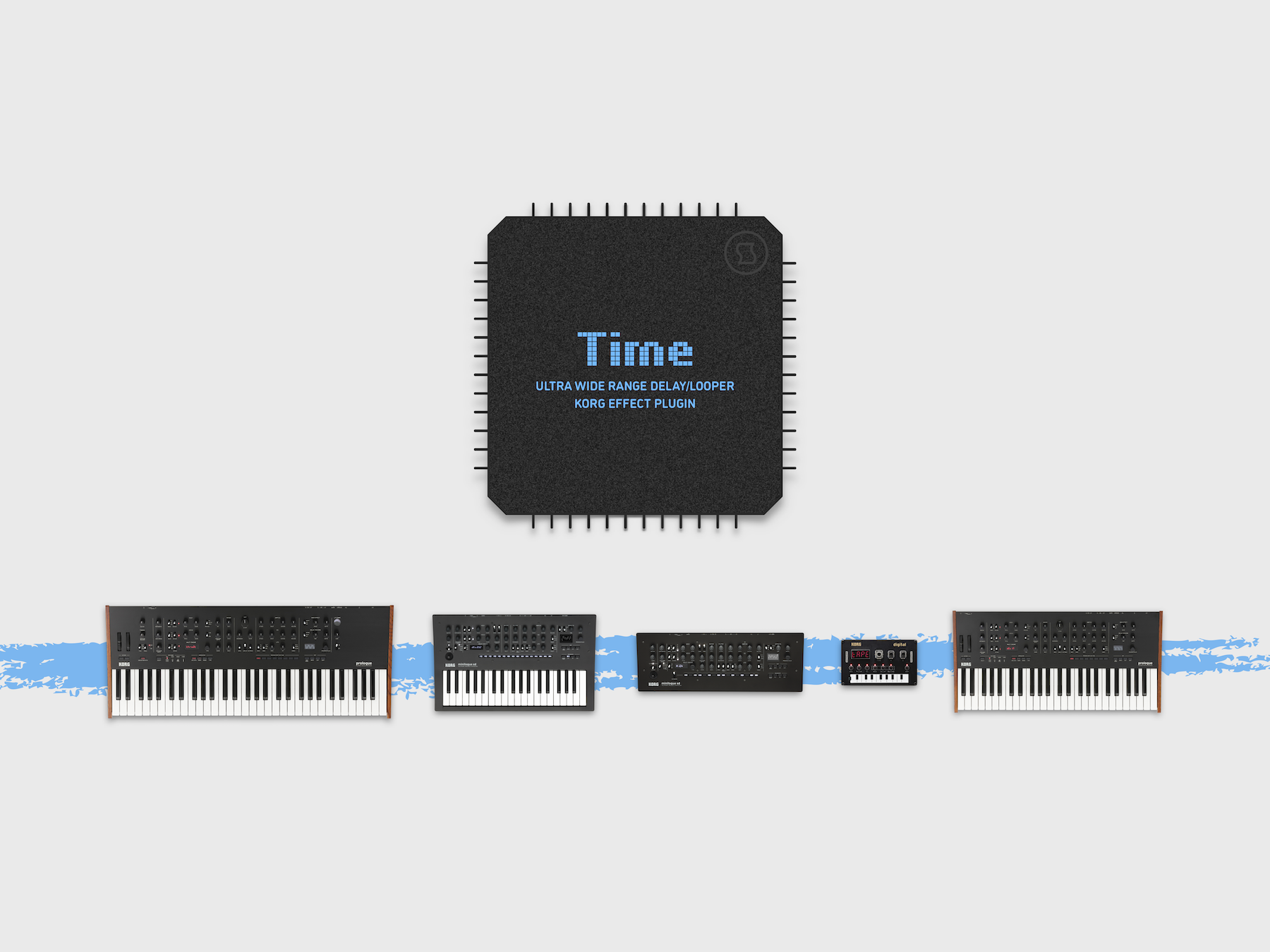 HIGHLIGHTS

Studio-grade DSP algorithms, calibrated specifically for KORG's hardware platform.

Individually chosen mapping for every plugin parameter, providing a very natural feel.

Built-in lag filters for noise-free, ultra-smooth parameter adjustment.

Optimized for maximum performance and stability on each individual device type.
COMPATIBILITY

KORG prologue

KORG minilogue xd

KORG Nu:Tekt NTS-1
Listen to audio examples