Tube resonator modeling synthesis
BUY NOW $29 ... READ PDF MANUAL
Tube is an oscillator plugin for KORG prologue, minilogue xd and NTS-1. It couples a super-flexible noise generator with a feed-forward comb filter, a combination that we call "resonator modeling synthesis". By modulating the noise density, the noise generator can create a very wide variety of signals such as bursts, gusts of air or sand, scratching, particles dropping onto a surface – and beyond. When these special signals are used to "excite" the resonator, Tube produces incredibly lively, nature-like tones: from woodwinds, plucked and bowed strings, to much more experimental, randomly evolving ones. Tube also features its own low-frequency oscillator, an envelope generator, and allows its noise signal to be used dry for even more sound design possibilities.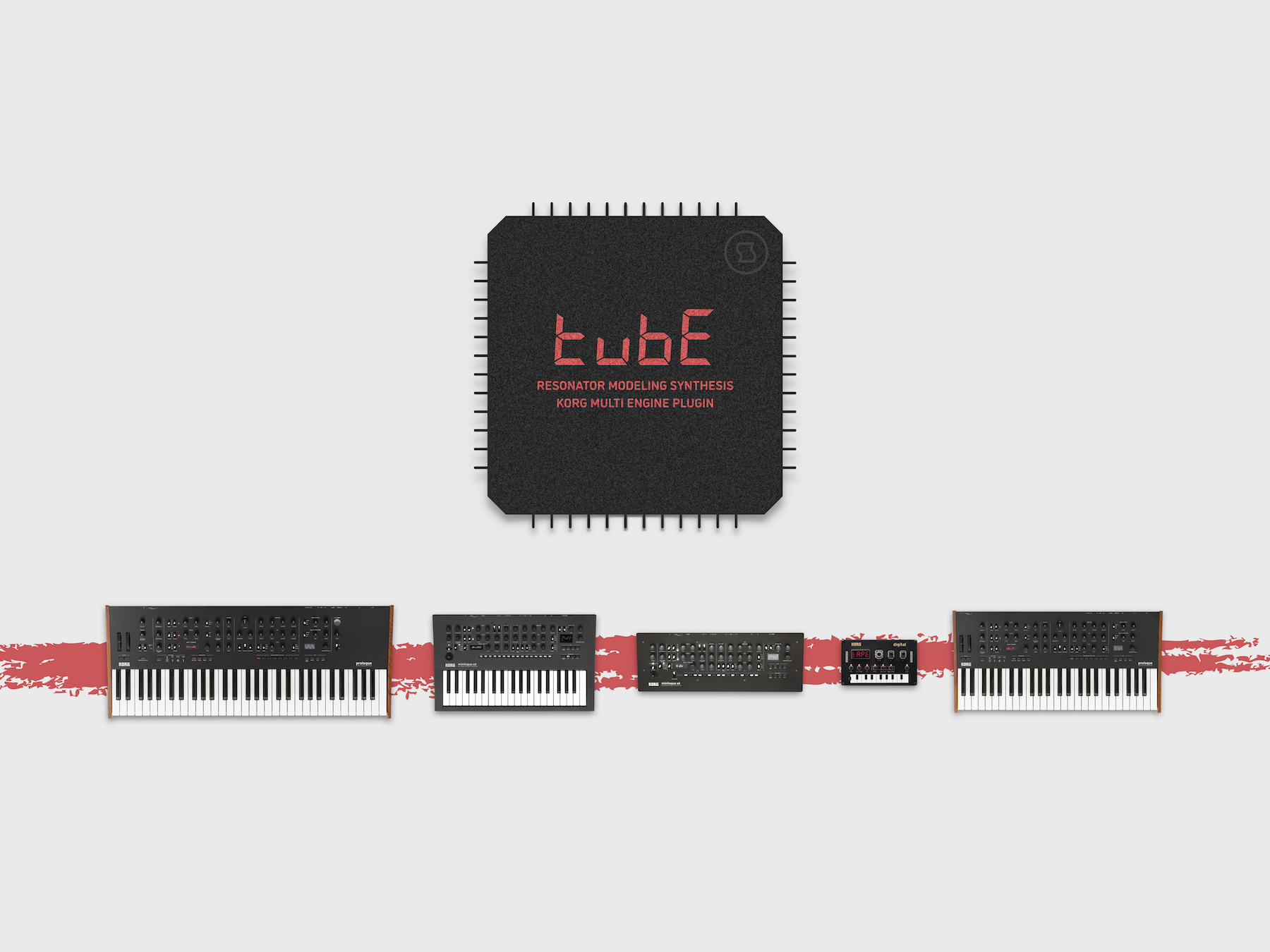 SPECIFICATIONS

Variable-density noise generator with 4 types: white noise, shot noise, velvet noise, semi-periodic noise.

Feed-forward comb filter with negative or positive feedback, plus additional low-pass damping filter inside the feedback loop.

Built-in lag filters for ultra-smooth parameter adjustment and modulation.

Built-in LFO with widely variable frequency (0.1 to 10 Hz).

Built-in envelope generator with widely variable attack time (1 ms to 10 s).

COMPATIBILITY
KORG prologue

KORG minilogue xd
KORG NTS-1
PACKAGE CONTENTS
Tube plugin in prologue, minilogue xd and NTS-1 formats

16 example patches in prologue and minilogue xd formats

User Manual PDF

Multi Engine Preset Converter utility

Listen to audio examples