Drift Korg effect plugin
BUY NOW $19 + VAT or sales tax ... READ PDF MANUAL
Drift is a physically modeled stereo panner. It is based on the Lorenz oscillator, a three-dimensional chaos system widely used to model the flow of liquids and gases. Two of its correlated, never-repeating outputs are applied onto pan and level, giving the sound's stereo field a natural movement similar to wind gusts or boiling water.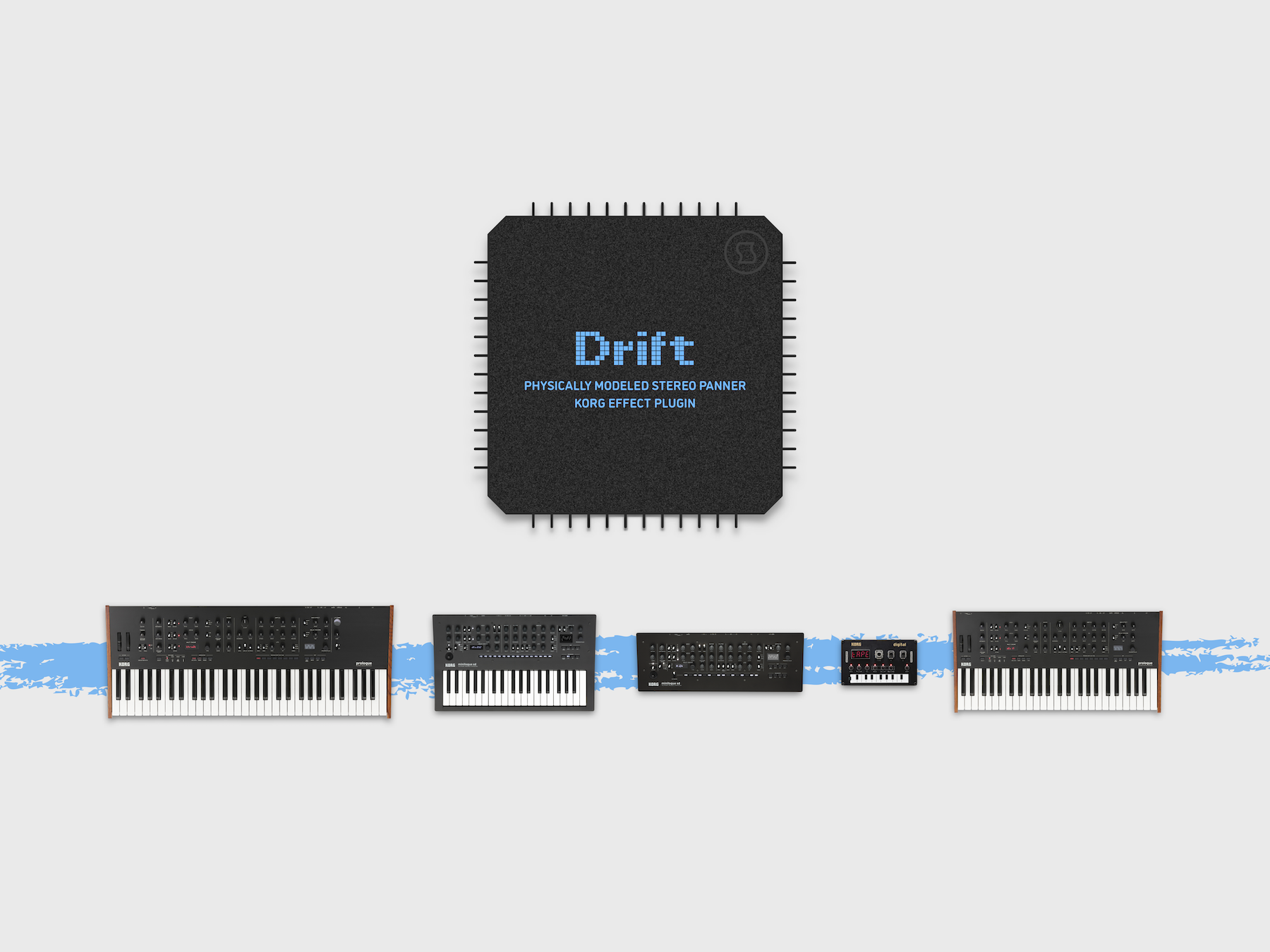 HIGHLIGHTS
Studio-grade DSP algorithms, calibrated specifically for Korg's hardware platform.

Individually chosen mapping on each parameter providing a very natural feel.

Built-in lag filters for noise-free, ultra-smooth parameter adjustment.

COMPATIBILITY

Korg prologue

Korg minilogue xd

Korg Nu:Tekt NTS-1

Listen to audio examples