Vibrant deep phaser
BUY NOW $19 ... READ PDF MANUAL

Vibrant is a deep phaser plugin for KORG prologue, minilogue xd and NTS-1. It's based on a classic analog-inspired design which connects six two-pole all-pass filters in series and has a global feedback loop. This setup produces three deep notches in the incoming signal's spectrum, with strong yet smooth resonant peaks around them – possessing a distinct vocal-like character at higher feedback values. The plugin's built-in triangle LFO sweeps the center frequency within the musical range of 800 to 3200 Hz, exactly two octaves.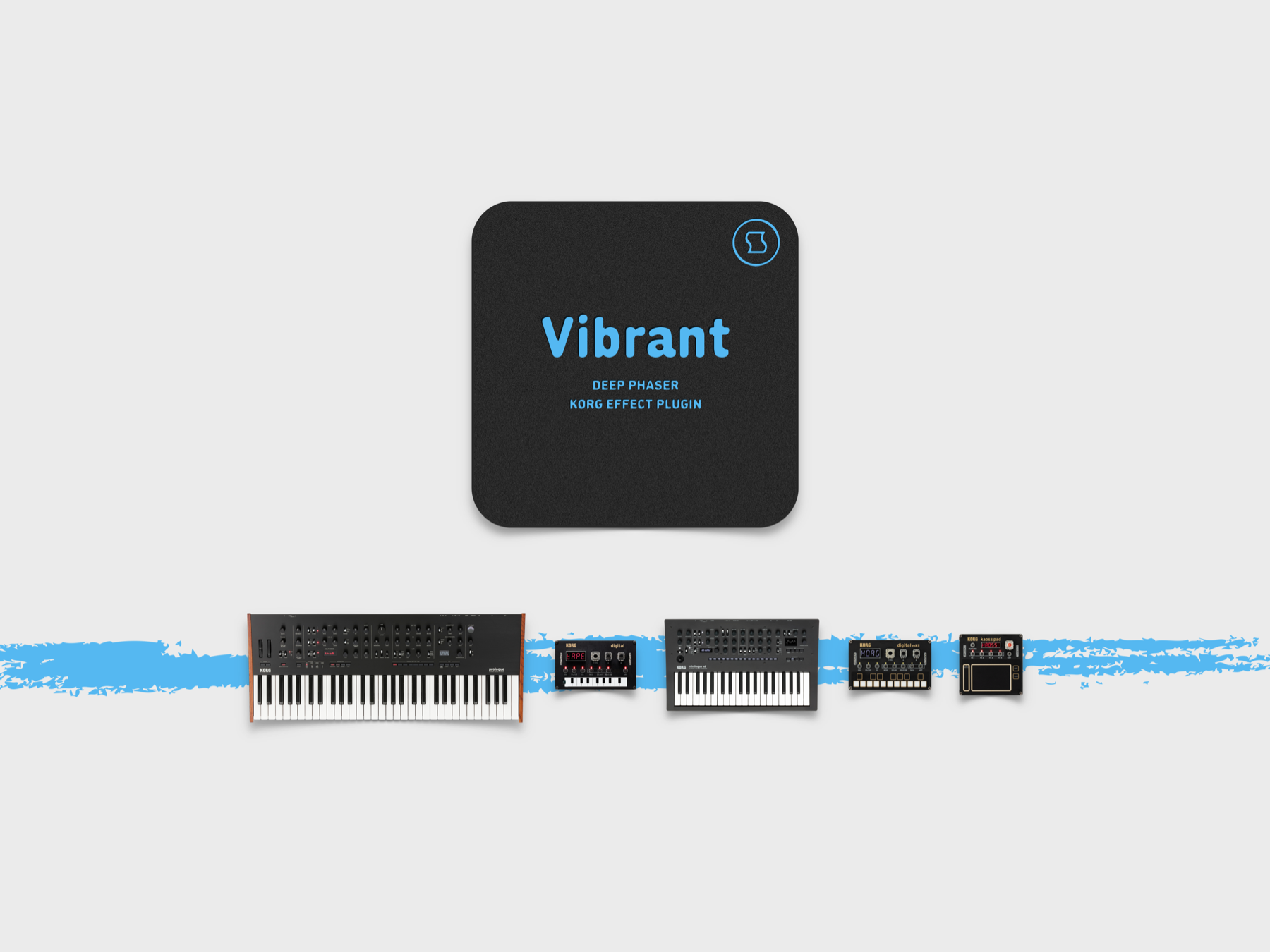 HIGHLIGHTS
Studio-grade DSP algorithms, calibrated specifically for KORG's hardware platform.

Individually chosen mapping for every plugin parameter, providing a very natural feel.

Built-in lag filters for noise-free, ultra-smooth parameter adjustment.

Optimized for maximum performance and stability on each individual device type.
COMPATIBILITY

KORG prologue

KORG minilogue xd

KORG Nu:Tekt NTS-1
Listen to audio examples