SVF Korg effect plugin
BUY NOW $19 + VAT or sales tax ... READ PDF MANUAL
SVF is a state-variable filter with low-pass and high-pass versions. Both filters feature a 4-pole design with a steep -24 dB/octave frequency slope, and are highly resonant.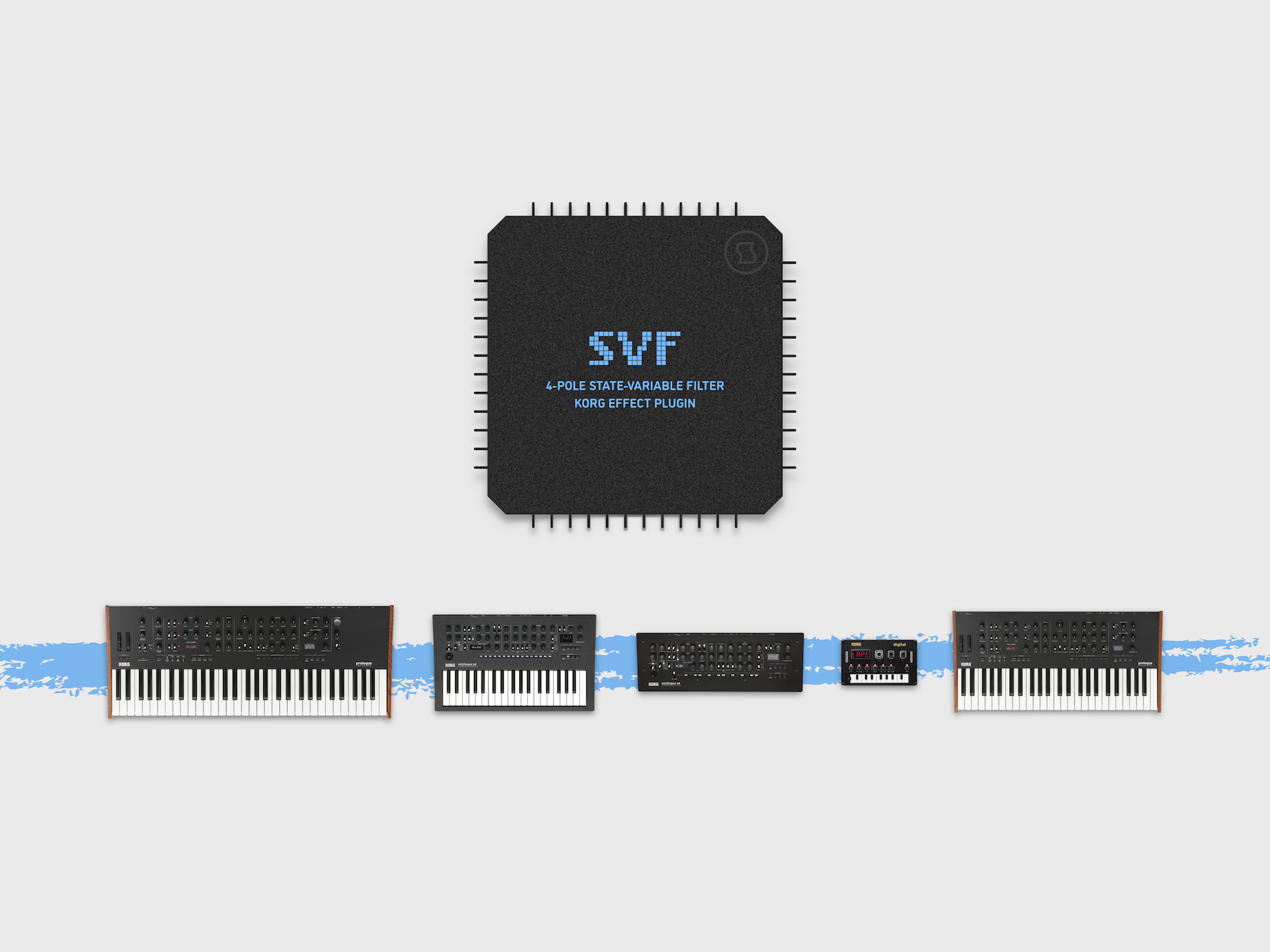 HIGHLIGHTS
Studio-grade DSP algorithms, calibrated specifically for Korg's hardware platform.

Individually chosen mapping on each parameter providing a very natural feel.

Built-in lag filters for noise-free, ultra-smooth parameter adjustment.

COMPATIBILITY

Korg prologue

Korg minilogue xd

Korg Nu:Tekt NTS-1

Listen to audio examples